Dublin, 18th May 2023 — S3 Connected Health is expanding its US presence as it sees continued strong year-on-year growth in their US-based business.
S3 Connected Health, the specialist digital health partner for over 40 life science companies, has seen significantly increased demand for its services with the end-to-end creation of digital health solutions and connected medical devices, having already secured US business with industry leading companies including Lilly, Inspire, and Baxter among others.
With a successful Minneapolis office already established to service US business, the company has identified Cambridge, with its thriving life science industry as the ideal second location from which to base their expansion. They are opening a new location at the Cambridge Innovation Center and continuing their recruitment drive to scale the existing multi-disciplinary team.
To support the company's expansion in the US, Brian Flatley, VP of Consulting Services at S3 Connected Health, has relocated to Massachusetts. Having spent many years in research, commercial, and solution co-creation roles, Brian has extensive experience in digital health and its implementation in life science companies and healthcare systems.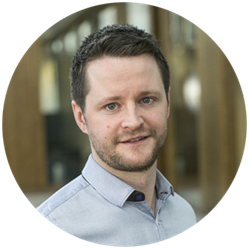 Commenting on the expanded presence and growth Brian said:
"I am delighted to be part of our expanding team in the United States. Boston is renowned for its innovation in MedTech and Pharma industry. With this move and our growth plans, we aim to tap into the vibrant ecosystem here and look forward to driving transformative change for how patients engage with therapies and medical devices using digital health".
Commenting during a US Trade Mission to Boston in May 2023 when this announcement was made, Minister for Trade Enterprise, Trade and Employment, Simon Coveney T.D.,

said:
"The purpose of this trade visit to the US is to build on existing trade relationships and highlight the leading Irish companies such as S3 Connected Health that are blazing a trail in the US market, in particular on the East Coast. Today's expansion announcement by the company is a great endorsement of what Ireland has to offer in healthcare provision and medical technology and I wish S3 Connected Health the very best for the future."
Meanwhile Leo Clancy, Enterprise Ireland's

CEO

said:
"I would like to congratulate S3 Connected Health on the opening of their second US base at the Cambridge Innovation Centre. The growth of the company's footprint in North America will support improving the efficiency of bringing new Irish technologies and services to benefit the life sciences sector in the US, while further confirming Ireland's status as a leader in digital health solutions."
About S3 Connected Health
S3 Connected Health are the specialist digital health partner for life sciences companies. We create regulated digital health solutions, digital therapeutics, and connected medical devices that capture real-world data and create insights to improve operational efficiency, clinical effectiveness, and patient outcomes.
Our proven processes and validated tools allow us to meet stringent regulatory requirements, while our deep domain expertise in health means we address the needs of all stakeholders, from patients and clinicians to healthcare providers, pharma companies, and medical device vendors.
Affinial, our digital health platform, offers our partners the opportunity to develop highly customized digital health solutions that address specific patient, clinician, device, or disease challenges, while leveraging pre-built services which provide best practice implementation with a reduced cost and time to market.
From definition and development, through to launch and operation, we make sure every stage of your journey is seamless and efficient and ensure your product or device makes a meaningful improvement to health outcomes and the delivery of care.
For further information, please contact:
Grainne O'Reilly, Senior Marketing Manager, S3 Connected Health
Grainne.OReilly@S3ConnectedHealth.com