Dublin, 5th June 2019— On back of the company's strong growth, S3 Connected Health, a leading firm providing digital therapy management and connected medical solutions, has expanded its Boston office to service its growing US client base.
S3 Connected Health has been growing rapidly and recently added two new US Tier-1 pharma clients. The growth has resulted in a doubling of S3 Connected Health's employees to over 200 people across its sites in Dublin, Boston and Wroclaw (Poland).
Expanding the US team, S3 Connected Health has appointed Leo Grimaldi as Director of Digital Therapy Management and Patient Support Services. Dr. Grimaldi is a healthcare executive and Harvard-graduate who has been working at the intersection of digital health, consulting and innovation for ten years. He has worked with top Biopharma, digital and health tech start-ups as well as world-class institutions and agencies such as the WHO, HHS, and the White House. Dr. Grimaldi is passionate about the use – and potential – of new and innovative technologies to improve patient care and healthcare outcomes.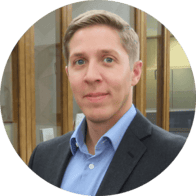 Dr Grimaldi said:
"I am looking forward to helping clients realize value from innovations in digital therapeutics and patient support services as we see the health sciences industry undergo a transformational shift towards a new economic footing based on payment by outcomes. It is very exciting to be a part of a company that is leading the field and whose mission and vision are helping to shape and re-shape the healthcare experience of the future"
Located in Kendall Square, Cambridge (MA) and at the heart of the growing digital innovation hub for biopharma and medtech, the growth in the US reflects the company's global expansion in Europe, Latin America and Asia/Pacific regions. The company builds Digital Therapy Management Solutions which leverage behavioral science to provide personalized support to patients managing their condition and prescribed treatments.
Jim O'Donoghue, President, S3 Connected Health, said:
"It's fantastic to be expanding the office in Cambridge, MA – it has really become the heart of digital health innovation for the leading Pharma and MedTech companies we serve. We're excited to be working with our clients in delivering Digital Therapy Management solutions that not only seek to understand and support patients' and clinicians' needs – but look to improve healthcare outcomes for patients suffering from serious or chronic illnesses."
About S3 Connected Health
S3 Connected Health provide Digital Therapy Management and Patient Support Solutions that empower patient self-management, enhance clinical care co-ordination, and captures real-world evidence to demonstrate value to payors and providers.
Integrating behavioral science, we start with understanding the patient and clinician needs associated with a treatment, tailoring our cloud-based platform to provide the tools and services that engage patients with their therapy, improve healthcare outcomes and address key brand challenges.
With over 17 years' experience of delivering award winning therapy management solutions across 20 therapy areas in over 49 countries, we support the multimarket rollout and the ongoing operation of our secure and regulatory compliant solutions.
For further information, please contact:
William Lyons, Marketing Manager, S3 Connected Health
William.Lyons@S3ConnectedHealth.com
+353 1 563 2125
www.S3ConnectedHealth.com