Join us at eyeforpharma Barcelona 2020, from March 31st - April 2nd. Drop by our stand to discuss digital health solutions for pharma and be sure not to miss Jim O'Donoghue's talk: From digital health to DTx: how to gain adoption!
Always a highlight in the pharma calendar, eyeforpharma Barcelona is the biggest event for pharma execs to pioneer initiatives that develop into game-changing strategies.
The theme for 2020 is 'Where Pharma Comes to Life'. The focus this year will be on how pharma is evolving from chemical, product-centric, shareholder-oriented corporations to a comprehensive, digitally-enhanced, outcomes-oriented ecosystem. We're starting to see a change in the nature of what a pharma company is, and this change is reflected in the lineup for eyeforpharma Barcelona 2020.
This year, there will be talks and round-table discussions on topics including: digital marketing, next-gen technology, patient engagement, patient advocacy, commercial and sales, market access, medical affairs, RWE, big data, digital RCTs, and digital therapeutics (DTx)
Don't miss Jim's talk on adoption of digital health solutions: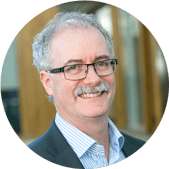 From digital health to DTx:
how to gain adoption!

Jim O'Donoghue
President of S3 Connected Health


Speaking on Day 2 (Insight Driven Patient-Centricity Workshop)

Jim will cover:

Why you should start with the problem, not a a solution

Why focusing on patient needs alone is not enough to ensure widespread, impactful use

How to consider the needs of all stakeholders to develop a core adoptable solution that can be scaled

Examples and lessons learned from real deployments
Visit our stand to discuss digital health solutions, including:

digital therapeutics (DTx), digital therapy management, and patient engagement solutions
You can find us at Stand G6 where our team of experts can discuss how we partner with pharma to create digital health solutions that improve the lives of people with chronic conditions.
Meet one of our pharma experts
Schedule a one-to-one meeting with one of our team in our private meeting room at eyeforpharma Barcelona.
See you there!